Firstly, welcome you visit us.
A:
Item name: wholesale metal pen, best selling metal ball pen, hot selling ballpoint pen. ball-point pen, biro pens.
B:
This pen can be a gift pen set with metal roller pen (  item number: G-936), please you can find,search the item number in our homepage.
C:
We can packing it use high quality and classic pen box as gift pen set or promotional set, please you can check our below link of pen box.
http://chinaglee.en.........../productgrouplist-209887035/Pen_box_Pouch.html
D: 
Below shown color was made before, for you check. Also attached other metal pen, for you reference.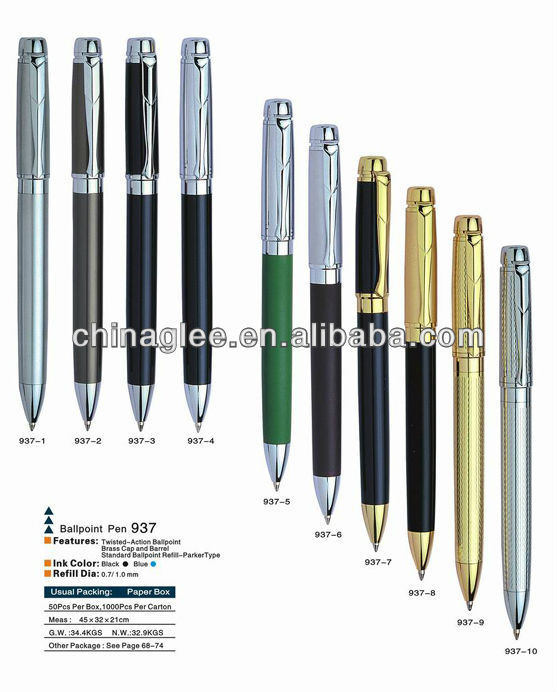 ------------------------------------------------------------------------------------------------------------------------------------------------